Activate Live: Digital Engagement During Crisis (Free, Online)
With Hollyhock Leadership Institute
July 16, 2020
Digital Engagement During Crisis
The global crisis has exposed an ever-growing number of inequities and injustices in our systems. In response, progressive organizations are getting creative about connecting and engaging their communities, and holding decision-makers accountable. Join us to hear how campaigns – large and small – are pivoting to keep their movement and momentum going.
The session content will include adaptive campaigning, with case studies on the daily crises our movements are facing and take-on with little-to-no time to plan, including racial justice and defunding police.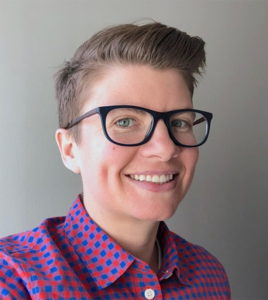 Natasha Madison (VP of Community & Partnerships at New/Mode.)
Natasha Madison, VP of Community at New/Mode, is seasoned trainer and strategist, with expertise in growth and engagement strategy, SMS, data and analytics.
Prior to joining New/Mode, Natasha was the Digital Director at cStreet Campaigns where she helped labour, NGO and political clients build progressive movements across Canada, the US and Australia. Previously, Natasha worked in leadership roles with Canadian Women's Foundation, Canadian Youth Business Foundation and CUSO International.
---
Activate Live is a free virtual offering that brings together digital leaders, practitioners and thinkers from coast to coast to coast to learn, strategize, and build long term progressive digital capacity and power.
This event is for progressive digital practitioners. You might be a digital director at an advocacy organization, a content writer at a political party, an organizer at a labour union, or a senior leader who tries to bring all these pieces together. You might work with clients to deliver great digital campaigns, or build new technology.
Please arrive on time, and plan to stay for the full session if possible. These gatherings will take place on Zoom. A link will be emailed to all registered participants upon completion of your registration (please double-check your spam folder for this email). We look forward to seeing you online!
---
We are so grateful to our partners for their ongoing support:

    

Presenter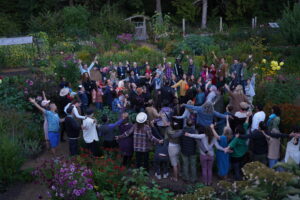 Hollyhock Leadership Institute
Hollyhock's renowned events help to resolve the leadership deficits of the modern world. These cross-sectoral and multi-generational gatherings work to support and catalyze progressive leaders through strengthening skills, expanding capacity, and building peer-to-peer networks and knowledge. Tackling the largest issues of our time and promoting social and environmental justice requires…
Learn more about Hollyhock Leadership Institute