SVI 365: True Confessions featuring Christine Bergeron, CEO of Vancity (Online)
With Christine Bergeron and Hollyhock Leadership Institute
January 19, 2022
True Confessions with Christine Bergeron
"SVI is an amazing catalyst for any social venture. This amazing community of people will inspire you, give you gifts you never expected and point you in new directions. Don't miss out!" – SVI Virtual 2020 participant 
Join Christine Bergeron, President and CEO of Vancity, for this special True Confessions. As Canada's largest community credit union, Vancity plays a vital role in developing a healthy society.
In this authentic storytelling session, Christine will reveal the true story behind her career journey, how she became a pioneer of cleantech investment, and how she stays entrepreneurial within a large organization.
Christine's achievements in fostering community impact, social justice and environmental sustainability have earned her accolades from Business in Vancouver magazine as a previous Top 40 under 40 winner, and as a 2021 most influential business leader in British Columbia. She has also received several awards as an influential woman in finance and, and in 2017 Clean50 awards recognized her for her dedication to sustainability.
"SVI is a community of humble, resilient, extraordinary leaders seeking to make this world better. The knowledge sharing, and encouragement that happens at SVI gatherings is like nothing I've experienced before in my professional life.  I am so grateful to have found this powerful community" – SVI Virtual Participant
True Confessions Schedule
Wednesday, January 19, 2022
---
Social Venture Institute 365
For over 25 years, attending the Social Venture Institute (SVI) conference at Hollyhock has been a rite of passage for mission-driven entrepreneurs. It is hard to convey the impact that SVI has had not only on the lives and businesses of the 3,000+ people who have attended, but on the very landscape of social enterprise in Canada.
More than a conference, SVI is a movement, with the reach and influence to plant seeds with like-minded, interconnected people. SVI shapes sectors by normalizing progressive, sustainable, and equitable business practices. Participants are exposed to ideas that inform their own operations, rippling out to impact the broader business world.
Join SVI 365 to enjoy bite-sized morsels of the best of Social Venture Institute year-round: real-time problem-solving, inspiring stories, and above all, the opportunity to connect with like-minded leaders seeking to make positive change through venture.
Each session features facilitated networking, core content, and opportunities to deepen your connection to the social venture ecosystem.
Virtual Gathering
This event will take place on Zoom, a video conferencing tool. You may download the application for free. You will also need a device with speakers, microphone, video, and internet connection. You may test your Zoom connection in advance. A short tutorial for Zoom etiquette will be provided at the beginning of the event.
Please note that given the confidentiality of this intimate truth-telling session, the event will not be recorded.
Presented in partnership with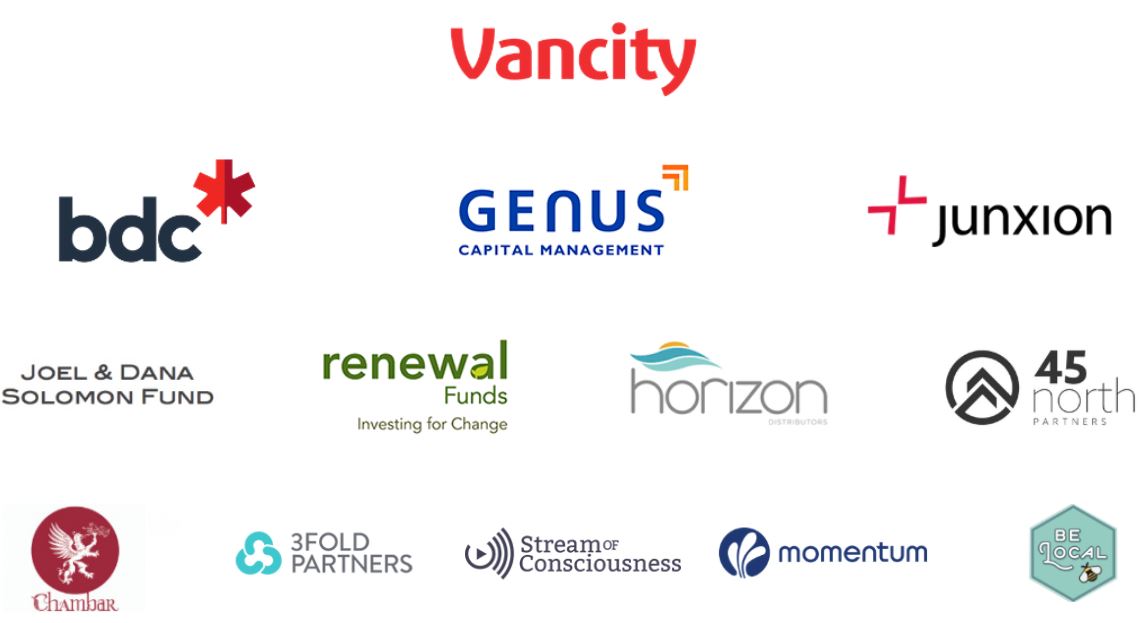 Presenters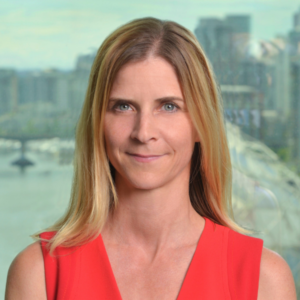 Christine Bergeron
Christine Bergeron, President and CEO, Vancity As President and Chief Executive Officer of Vancity, Canada's largest community credit union, Christine believes that banking plays a vital role in developing a healthy society – building the well-being of people and, at the same time, ensuring the long-term sustainability of the communities in which they live and work. Christine is also the Interim CEO of of Vancity's federally chartered bank Vancity Community Investment Bank (VCIB). Prior to becoming CEO, Christine held several senior leadership roles within Vancity. Prior to Vancity, she spent her career working in early stage venture capital, public markets…
Learn more about Christine Bergeron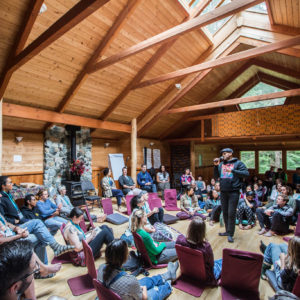 Hollyhock Leadership Institute
Hollyhock's renowned conferences help to resolve the leadership deficits of the modern world. These cross-sectoral and multi-generational gatherings work to support and catalyze progressive leaders through strengthening skills, expanding capacity, and building peer-to-peer networks and knowledge. Tackling the largest issues of our time and promoting social and environmental justice requires that we come together to not only learn hard skills and share lessons, but also to rejuvenate our passions and recharge. Joining our conferences opens up access to like-minded networks and community that support one another throughout the year. Past conferences include: Social Venture Institute, Activate: Digital Leadership, Creating a…
Learn more about Hollyhock Leadership Institute