The Power of Story in Healing (Free, Online)
With Lewis Mehl-Madrona, MD and Robert Vetter
March 25, 2021
Join Lewis Mehl-Madrona, author of Coyote Wisdom: The Power of Story in Healing and Cultural Anthropologist Bob Vetter, as they share the therapeutic power of storytelling.
Counsellors, psychotherapists, physicians, and traditional healers have all used stories and storytelling in the course of their work since forever. Stories have been used for millennia to entertain, educate, and inform our understanding of ourselves and our place in the world. Some stories are better than others and some storytellers do it better than others.
Through personal and traditional storytelling, discussion and Q&A, participants will leave with an understanding of how to connect their client's personal narratives with traditional stories in a therapeutic setting.
Looking to go deeper?  Lewis and Bob will also be offering a hands-on and practical narrative therapy workshop, scheduled May 22 – 23, 2021 (Online). More information coming soon! 
Virtual Gathering
This event will take place on Zoom, a video conferencing tool. You may download the application for free. You will also need a device with speakers, microphone, video, and internet connection. You may test your Zoom connection in advance. A short tutorial for Zoom etiquette will be provided at the beginning of the event.
Recordings
A recording of this session will be made available within 72 hours (or 3 business days) to all registered participants and will be available for 30 days. You do not need to attend the live session to receive the recording.
Terms & Conditions
You may find our terms & conditions here.
Presenters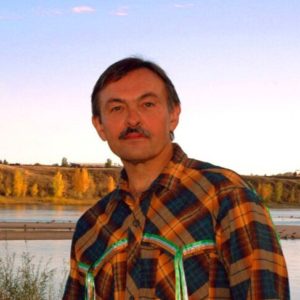 Lewis Mehl-Madrona, MD
Lewis Mehl-Madrona, MD graduated from Stanford University School of Medicine and trained in family medicine, psychiatry, and clinical psychology. He completed his residencies in family medicine and in psychiatry at the University of Vermont College of Medicine.  He has been on the faculties of several medical schools, most recently as associate professor of family medicine at the University of New England. Lewis continues to work with aboriginal communities to develop uniquely aboriginal styles of healing and health care for use in those communities. He is interested in the relation of healing through dialogue in community and psychosis. He is the…
Learn more about Lewis Mehl-Madrona, MD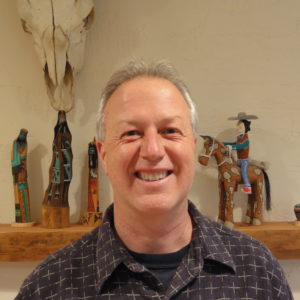 Robert Vetter
Robert Vetter, M.A. is a cultural anthropologist and educator for audiences that range from young children through adulthood including colleges. His teaching focuses on two areas: the intersection of spirituality and healing as well as the historic mistreatment of Native American peoples, with an eye toward social justice. Robert advocates a model of intellectual collaboration as found in collaborative ethnography.  Toward that end, he co-authored the book Big Bow: The Spiritual Life and Teachings of a Kiowa Family with his adopted Kiowa uncle, medicine man Richard Tartsah (who invited Bob to co-author the book with him). Robert also hosts a…
Learn more about Robert Vetter