Pre-registration for the 2024 Canadian Psychedelics Summit is now open!
As we look forward to gathering next year, Kim Haxton shared reflections about the 2023 summit in a letter to participants: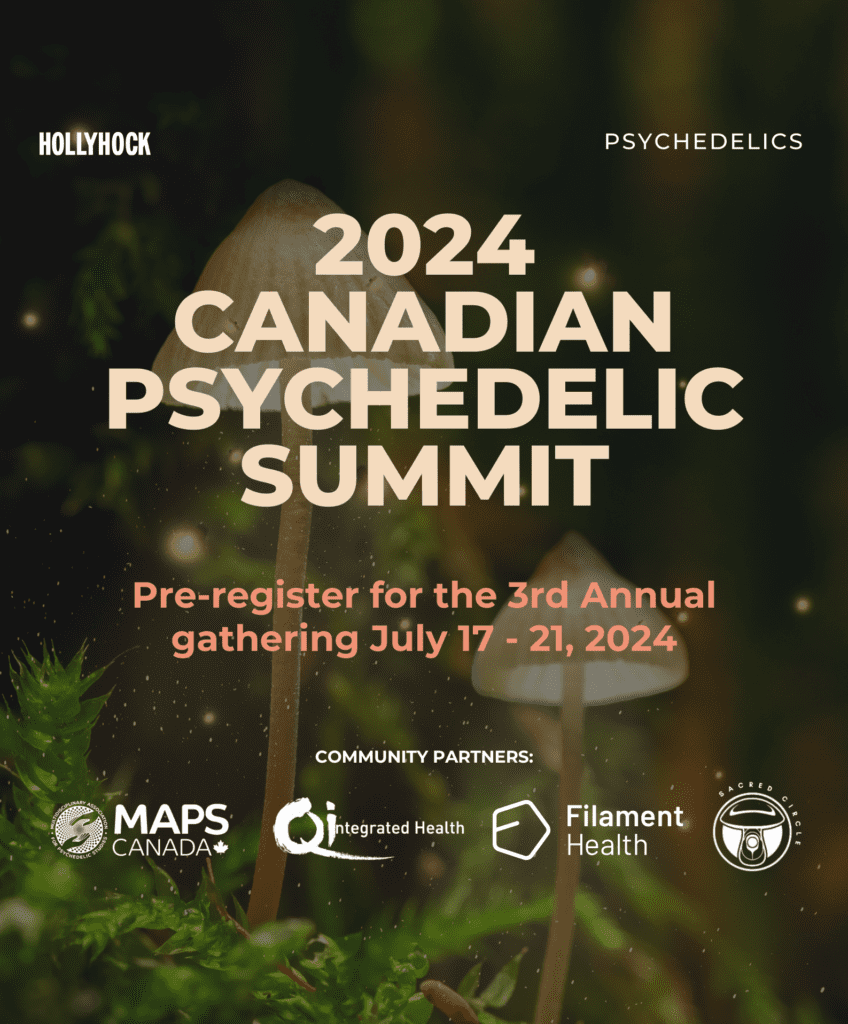 Thanks to Kim's leadership, the Canadian Psychedelics Summit is at the forefront of the psychedelic movement centring equity and Indigenous voices. Register today to be a part of this vibrant community in 2024 and lock in tuition and accommodation at 2023 rates! Pre-Register for the 2024 Canadian Psychedelic Summit 🍄
Why Attend the 2024 Summit:
Learn from leading experts in the field of psychedelics.
Connect with a community of like-minded individuals.
Explore the potential for personal and societal transformation.
We anticipate high demand for this event, so we encourage you to pre-register now to secure your spot. Be part of the conversation that's shaping the future of psychedelics in Canada. Thank you for being a part of our community, and we look forward to seeing you at the 2024 Canadian Psychedelics Summit. Together, we can continue to create positive change and make a meaningful impact.