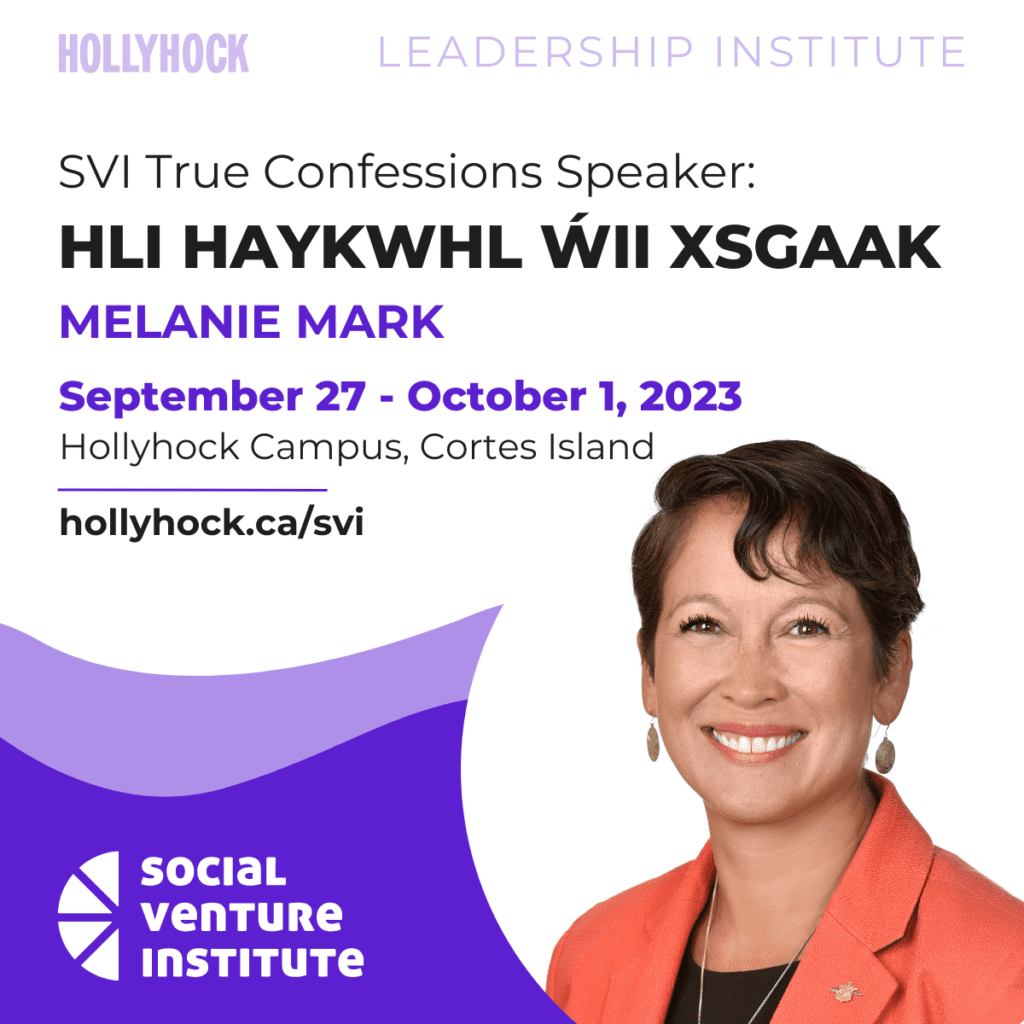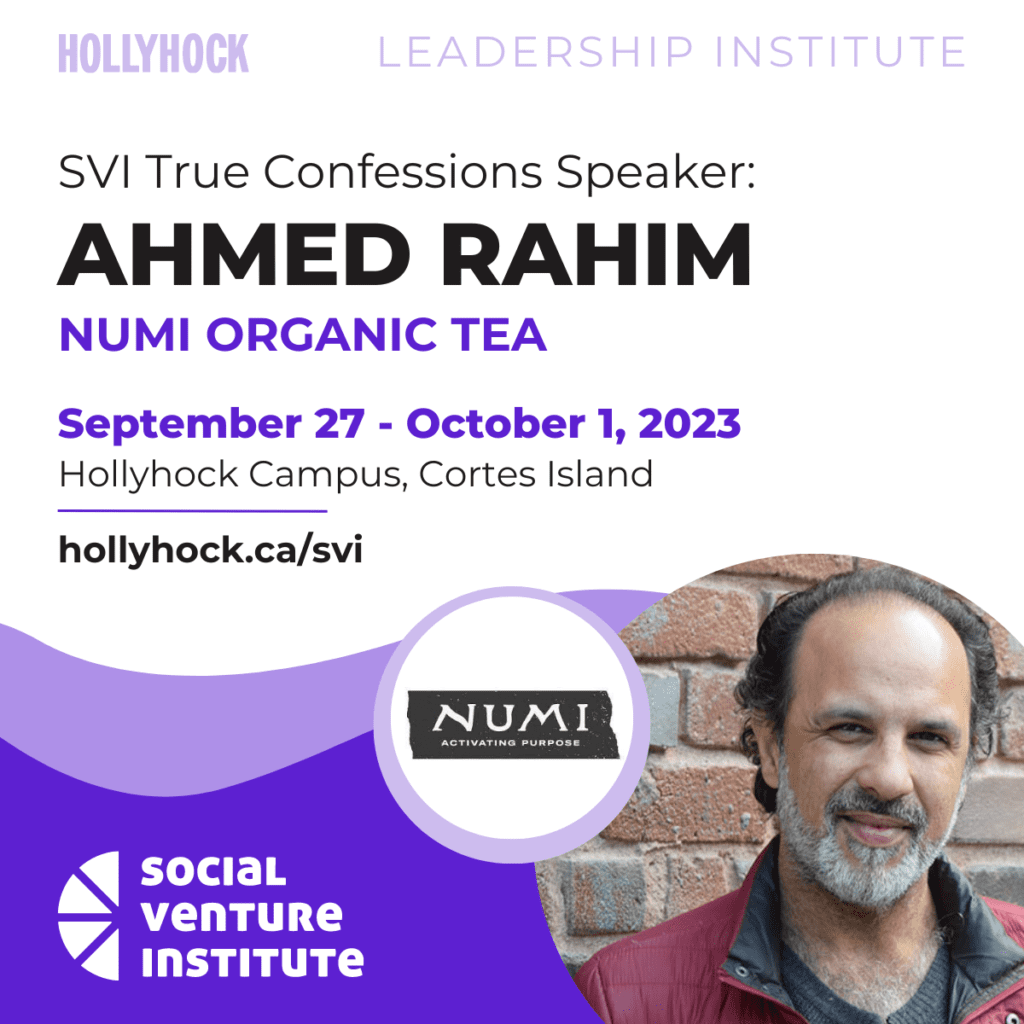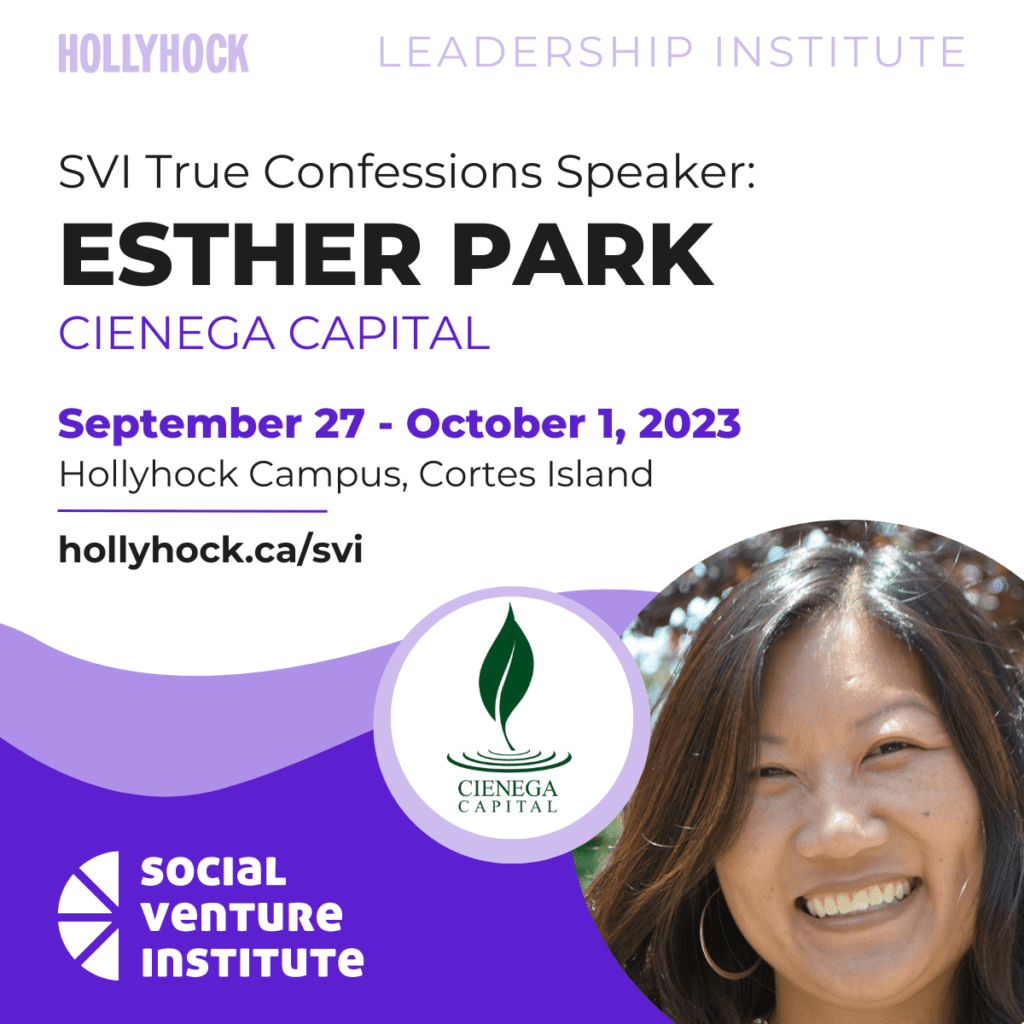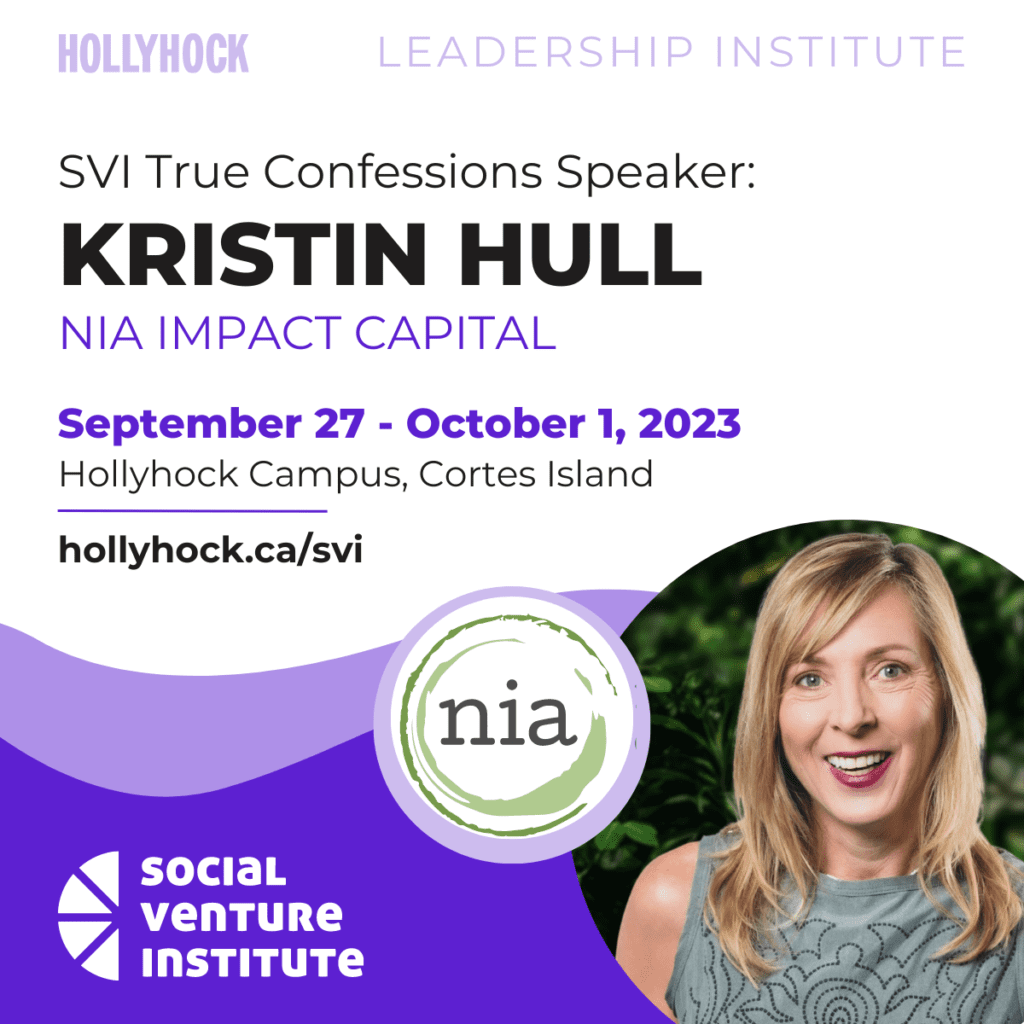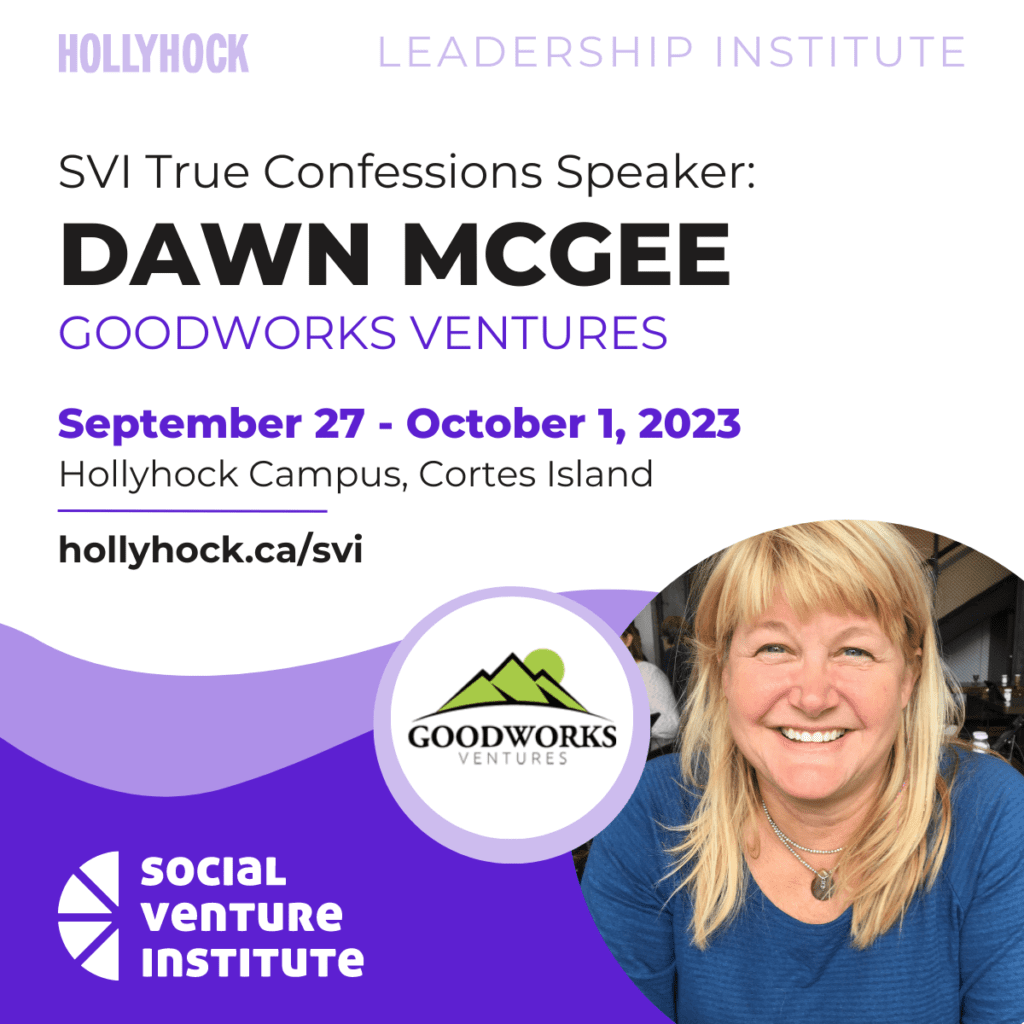 Announcing the full line up of True Confessions at Social Venture Institute Hollyhock, Canada's longest-running gathering for social entrepreneurs!
Hli Haykwhl Ẃii Xsgaak, Melanie Mark: Born of Nisga'a, Gitxsan, Cree and Ojibway ancestry, HLI HAYKWHL ẂII XSGAAK, Melanie Mark, is a former Canadian politician and the first First Nations woman to be elected to the Legislative Assembly of British Columbia and serve in B.Cs Cabinet. Melanie is working on strategic plans for emerging First Nations' lead economic and business opportunities focused on the green tech, low carbon and renewable energy business sectors.
Ahmed Rahim, Numi Organic Tea Ahmed is Co-Founder, Board Chair & Chief Alchemist behind Numi Organic Tea, one of the largest premium, organic, Fair Trade Certified tea companies in North America. Ahmed creates all of the unique Numi blends and travels the far corners of the world building partnerships with farmers.
Esther Park, Cienega Capital Esther is the CEO of Cienega Capital, a regenerative investment firm utilizing an integrated capital approach to systemic change in the areas of soil health, regenerative agriculture, and local food systems. Cienega Capital is also part of the #NoRegrets Initiative, a regenerative asset strategy focused on the health of agricultural soils and agricultural communities in North America. Esther has over 20 years of experience in mission-based financial services ranging from microfinance to risk capital investments, in partnership with financial institutions, family offices, foundations, and investment advisors. She is also a faculty member of the Just Economy Institute and serves as a Board member to a number of companies and non-profits.
Kristin Hull, Nia Impact Capital Kristin is a conscious investor empowering individuals, families and organizations to invest in alignment with their values, for the world they want to see. Kristin launched Nia Global Solutions in 2013 to bring activism and impact investing into the public markets. In doing so, she developed Nia's six solutions-focused investment themes, weaving a gender-lens throughout the investment thesis. Kristin founded Nia Community Investments in 2010, a 100% mission-aligned investment fund focused on social justice and environmental sustainability in Oakland.
Dawn McGee, is the CEO of Goodworks Evergreen, Goodworks Ventures, and Goodworks Development. As President of the High Stakes Foundation, her mandate is to provide support to visionary people and organizations that are leading and implementing changes to create a sustainable future for Montana.
Do you have a strategic challenge or social enterprise to share?
Get ready to be inspired! Apply now at hollyhock.ca/svi
---