Starting a new job is daunting and exhilarating—particularly with an organization as storied and nuanced as Hollyhock. With years of history and a host of incredible human beings finding their way through the tumultuous pandemic years, my first month with Hollyhock has been inspirational and challenging.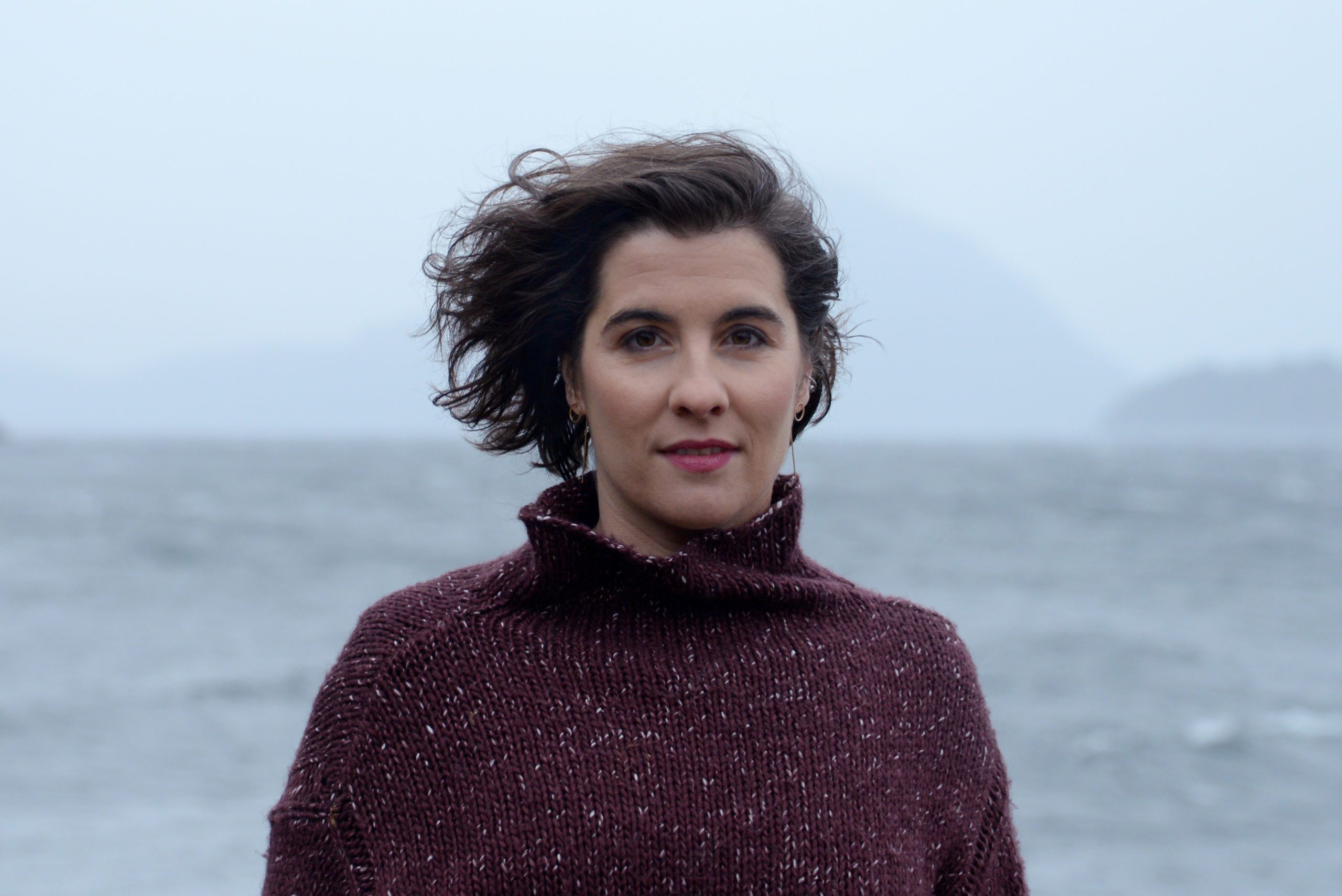 My name is Amber Cowie and I am the newly minted Partnership Development Associate. You will be able to recognize me on campus as a person whose eyes are often welling up with emotion. If you see me on-line, I'll be the speaker whose converted shed/home office is (unfortunately) swarming with large buzzing wasps.
One of my key areas of focus is the Hollyhock Leadership Institute (HLI). My early days have been an observation and immersion in the powerful forces within the HLI that contain and connect people, place, and purpose. These swirling experiences have prompted me to put my thoughts on paper to gain further understanding and spark conversation on what the HLI is all about.
In my first month, I've spoken with staff, sharegivers, sponsors, and partners to find a common understanding of the HLI. I have seen first-hand the way the HLI seeks to be in service to the imperative and dynamic movements of climate action, people power and civil engagement, economic equity, and social equality.
Throughout these discussions and observations, I've observed that the concept of service has been deeply intertwined with our theory of change: the understanding that if we have the resources, time, and ability to heal, strengthen, and understand ourselves, we will be prepared for the future we want.
Collaboration and co-creation with thought leaders, creative visionaries, and powerful advocates in the communities of practice forms the living, breathing ecosystem of the HLI. By inviting deep-thinkers and movement-makers to experience a deeper sense of connection with themselves, nature, and purpose, our HLI programs become transformative learning containers for all involved.
Community leaders bring myriad economic, ethnic, and cultural lived experience that are often different from those of our staff and board. The plurality of leadership experiences builds our institutional understanding of embedded bias and deconstructs unintended barriers that may currently exist. As the HLI serves and engages an ever-changing and evergreen group of people and gives them space and resources to delve into the emergent topics and challenges faced in their sectors, I have seen that Hollyhock's core gift to its community is self-knowledge and personal growth.
The thoughtful, timely, and community-driven sessions of the Hollyhock Leadership Institute invite guests to experience rest, healing, and transformation to continue their work in the world with a deeper and stronger self and raw, honest connection to others who will stand in solidarity to the collective needs of the world.
These events home in on critical issues, address pressing needs, and cultivate powerful relationships between committee members, participants, and Hollyhock itself. 
Collaborative leadership models must move at the speed of trust while still aligning with the occasionally hectic pace of event-planning and execution—particularly in the final days of wildly sprinting towards the moment guests arrive. But the outcomes of our commitment to co-create our future within the HLI are deeply rewarding and inspirational.
It takes an immense amount of patience and energy to create and enact new systems of decision-making—particularly while working within existing social structures that often value efficiency and expediency over collective decision-making and community integrity.
In my first month at Hollyhock, I've comforted myself with the idea that everything is learning—especially the things that don't go as intended. My early errors, ill-founded assumptions, and unintended consequences have given me wisdom about the best way to collaboratively construct containers that are meaningful to a diverse range of individuals and communities to experience "inner work for outer impact". 
Solving societal and individual problems requires collective action and collective leadership. Social justice, economic reform, climate grief, systemic racism are massive issues that require a tenaciously and beautifully braided through-line to steady and pull us forward to a new future.
So bear with me as I navigate the beautiful complexities of this long-lived, richly-layered organization and its revived Hollyhock Leadership Institute. And don't be worried if I have to swat a wasp or two along the way.
Hollyhock's Leadership Institute is preparing change-makers to carry forward bold action.
By becoming a monthly donor, you will join us in activating economic, political movement and cultural levers to scale positive social change.
Our communities and natural world depend on the work Hollyhock is doing. 
Become our partner in transformation.