---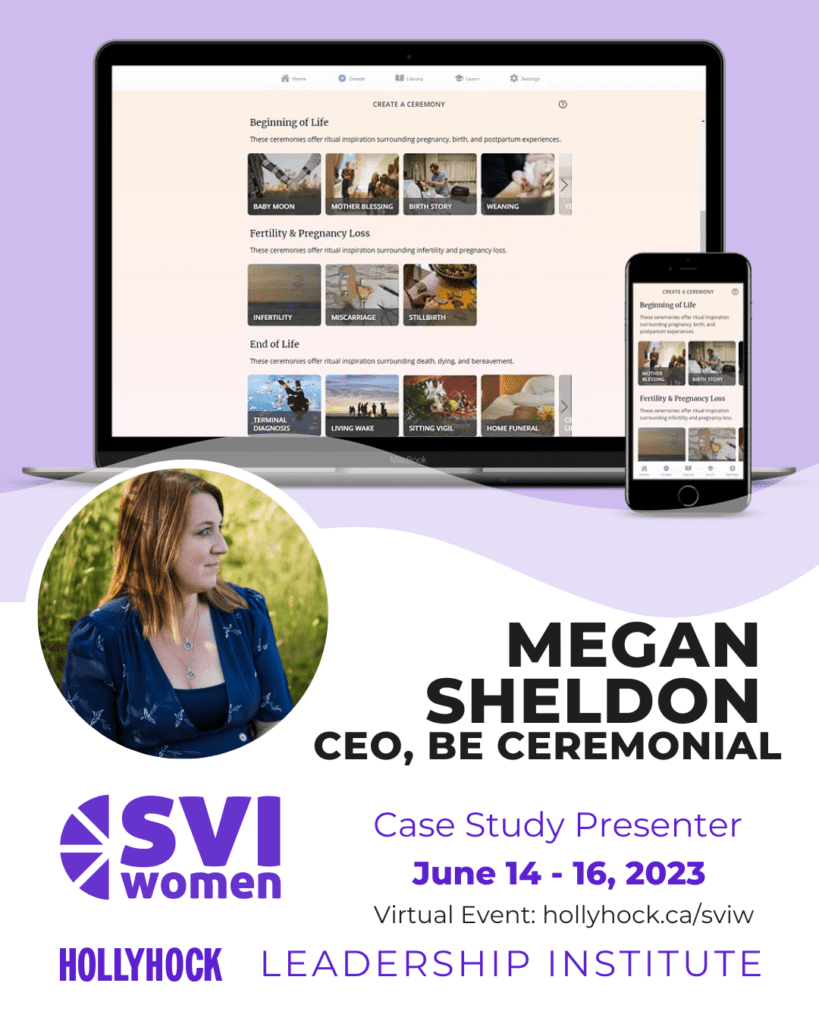 Megan Sheldon is the co-founder of Be Ceremonial, the world's first guided ceremony app and online community. Be Ceremonial inspires and empowers people to create their own ceremonies across the life cycle, with a focus on grief, loss and end of life. As a Cultural Mythologist, Secular Celebrant and End of Life Doula, Megan is also striving to change the cultural conversation around death and dying.
With a background in journalism and marketing, Megan ran a successful brand storytelling agency for 13 years. Her own experiences with grief and loss led her to explore the role of ritual in a secular society. She has since co-created hundreds of ceremonies for people around the world, exploring the essential elements of ceremony. These experiences led her to build Be Ceremonial with her husband, making these tools, techniques and rituals accessible to anyone wanting to acknowledge a time of change in their lives with intention and meaning.
Learn more about Be Ceremonial and Megan's strategic challenge at Social Venture Institute Women Virtual, June 14-16
Sponsor Highlight: Genus Capital Management
Vancouver-based Genus Capital Management provides Canadian investors with solutions that help them align their values with their financial goals. Genus provides sustainable investing solutions for corporate and institutional investors, foundations, family offices and individual accredited investors. Genus has been managing client portfolios since 1989, with a focus on sustainable investing since 1993. A proud B Corp, we are committed to serving our community by using our business as a force for good. We demonstrate gender and ethnic diversity on our entire team, including our management team and board of directors.