---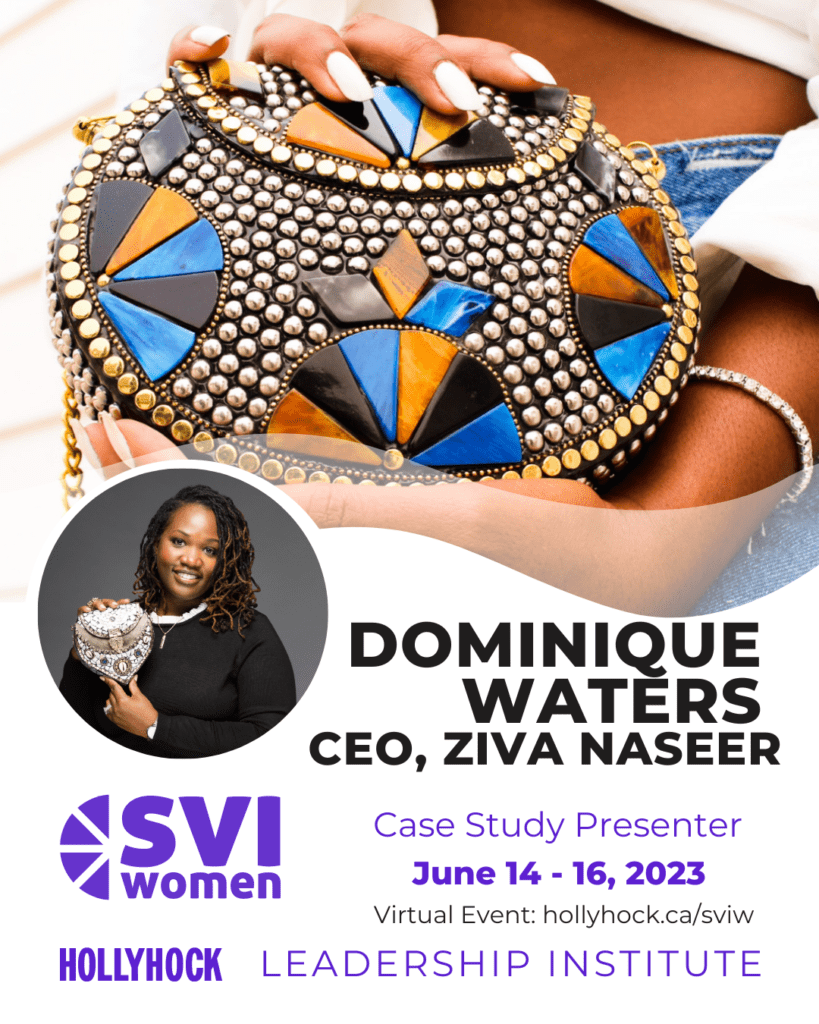 At SVI Women we feature two entrepreneurs that have identified a specific strategic challenge to a panel of experts, who along with all attendees, will help provide invaluable insight, considerations and support. The Case Study model provides an opportunity for all attendees to strengthen their business acumen and learning while providing feedback and advice to a fellow business leader attendee.
Dominique Waters is a trailblazing entrepreneur, founder, designer, and CEO of Ziva Naseer, a luxury brand that specializes in unique and one-of-a-kind mosaic handbags. With a passion for creativity and a keen eye for design, Dominique has turned her love for refurbishing vintage handbags into a thriving business that has gained attention from fashion lovers around the world.
Born and raised in San Mateo, CA, Dominique spent her early years traveling across Asia with her mother and sister before settling in Sacramento, CA. She holds a bachelor's degree in mathematics from UC Davis and a masters in applied mathematics from Hampton University. In 2014, Dominique moved to Abu Dhabi where she worked as a professor of mathematics and engineering before launching Ziva Naseer.
As the CEO of Ziva Naseer, Dominique is dedicated to growing her brand and inspiring young creatives to pursue their passion for design. She aims to continue creating beautiful and innovative handbags while providing mentorship and encouragement to aspiring fashion entrepreneurs.
Join us at Social Venture Institute Women Virtual, June 14-16 at hollyhock.ca/sviw!
Sponsor Highlight: ICA
Thank you to our Social Venture Institute Women partner ICA for working with us to amplify and uplift one of their recent seed capital recipients as a case study! ICA is an accelerator and not-for-profit investment fund that partners with local businesses founded by women and people of color to scale their businesses and create good jobs.