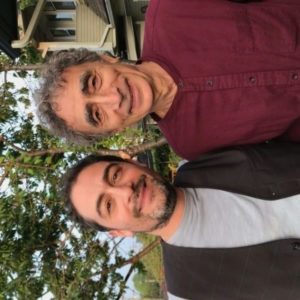 With Dr. Gabor Maté and Daniel Maté
November 25 - 27, 2022

Friday Public Event:
Vancouver Convention Centre
1055 Canada Pl
Saturday/Sunday Workshop:
SFU Harbour Centre, Segal Rooms
515 W. Hastings St.
Explore what it takes to outgrow and transform old dynamics in parent/adult-child relationships. Clear the way for a new relationship grounded in authenticity and mutual compassion, unencumbered by what came before. -- Dr. Gabor Maté is the author of 4 bestselling books published in 25 languages, including In the Realm of Hungry Ghosts, and recipient of the Order of Canada. Daniel Maté is an award-winning theatre composer and lyricist who also runs a popular "mental chiropractic" service.