Living With Loss
With Hope Edelman
September 17 - 22, 2023
The death of a close loved one is a profound, transformative, and often life-altering experience. Yet Western culture offers little recognition and few rituals to mark the enormity or the enduring nature of this event. Whether your person died recently or in the distant past, making sense of the loss and folding it into your personal narrative are lifelong processes.
Join bestselling author (Motherless Daughters, The AfterGrief) and bereavement expert, Hope Edelman for six days of story-sharing, reflection, and exploration to revisit, reframe, and revise our stories, and also to facilitate a stronger sense of meaning and personal growth after loss. Together we'll examine and disprove some of the prevailing cultural myths around grief and create stronger and more empowering guide maps for ourselves moving forward.
Adults who've lost a parent, sibling, or close friend during childhood, or a spouse, parent, child, sibling, or close relative or friend during adulthood are all welcome.
We ask that a full year have elapsed since your time of loss to ensure that your active bereavement needs are met first.
Schedule
A detailed schedule will be available 1-2 weeks in advance of the program. View sample schedule here.
Terms & Conditions
You may find our terms & conditions here.
Presenter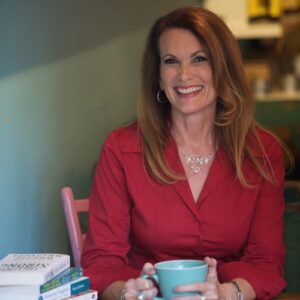 Hope Edelman
Hope Edelman is the author of eight nonfiction books, including the international best seller, Motherless Daughters and her most recent book, The AfterGrief. Her work has appeared in multiple outlets, including The New York Times, The Washington Post, the Los Angeles Times, Parade, Glamour, Psychology Today, Writer's Digest, and CNN.com.…
Learn more about Hope Edelman