Fermentation Demystified
With Kathryn Lukas-Damer and Kirsten K. Shockey
August 30 - September 3, 2023
Learn to collaborate with the microbes that make your foods delicious and your health vibrant.
Expert fermenters Kirsten and Kathryn come together in this master fermentation class to explain the safe and simple process of how to ferment in your kitchen. You'll learn about the history, science and health benefits of this ancient craft while exploring a wide variety of techniques used to ferment everything from sauerkraut, kimchi and kvass to pickles and condiments as well as miso and Nordic yogurt (both dairy-based and vegan).
The workshop will be balanced between hands-on classes, garden walks, and demonstrations and plenty of time to taste and discuss our creations. By the end of the workshop, you'll have the skill and confidence to successfully collaborate with the microbes that transform and enliven your food for extraordinary health and flavor.
Through taste and practical experience, you can expect to learn:
The history, science and health benefits of fermentation.
How to evaluate your ferments for safety and doneness
How to build an intuitive fermentation practice at home
"Super simple. I love that you are teaching fermentation without insisting that we need lots of fancy burp tops and contraptions to do fermenting." – Past Participant
Schedule
A detailed schedule will be available 1-2 weeks in advance of the program. View sample schedule here.
Terms & Conditions
You may find our terms & conditions here.
Presenters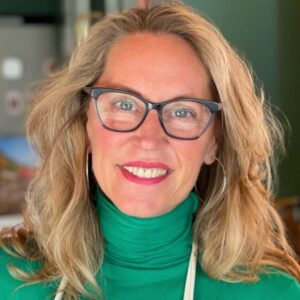 Kathryn Lukas-Damer
Kathryn Lukas-Damer, an early thought leader and pioneer in the Fermented Foods movement, is the founder and former CEO of the national fermented food company, Farmhouse Culture and co-author of award winning The Farmhouse Culture Guide to Fermenting: Crafting Live Cultured Foods and Drinks from Kimchi to Kombucha. In her…
Learn more about Kathryn Lukas-Damer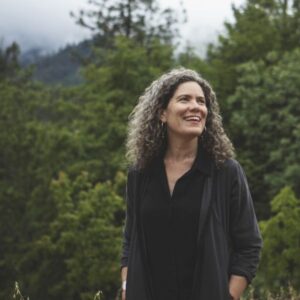 Kirsten K. Shockey
Kirsten K. Shockey is the author of award-winning Homebrewed Vinegar, coauthor, with her husband, Christopher Shockey, of award-winning The Big Book of Cidermaking; award-winning Miso, Tempeh, Natto & Other Tasty Ferments; Fiery Ferments; and the best-selling Fermented Vegetables. The Shockeys got their start in fermenting foods over twenty years ago…
Learn more about Kirsten K. Shockey