Passion Liberation
With Shilbee Dhalla-Kim
July 19 - 23, 2023
This is a moment in history, herstory, their story and our story where everything as we know it is changing. What kind of change do you desire—for yourself and for our worlds?
In the Korean language, passion is 열정 (Yul-Jung). 열정 translates as heat and love. Passion is the alchemy of heat and love that moves us to action. Passion for a cause, for service, and for communities are often the reason behind the work led by social entrepreneurs, changemakers, and innovators.
But often mission-driven work is challenged by intractable social problems. To withstand, subvert and transform these sticky and stubborn challenges, we require a variety of tools for protection and momentum. One of these tools is passion. In some cultures, passion is likened to fire. Fire is an ancient technology that destroys and creates. How can we consciously use this powerful tool—passion—to transform ourselves and our worlds?
Passion Liberation is a multi-day experience that includes rest, pleasure, play, and movement. Using the fire metaphor for passion, you will learn a framework designed to liberate our passions so that you can ignite or grow your fire. Fire is the chemical reaction of three key elements: oxygen, heat and fuel. During our time together, you will explore what you need to protect your oxygen, spark heat and add fuel to your fire.
By embarking on this journey of inner and outer exploration using nature as our teacher, you will learn how your passions can help you in dismantling internalized oppressions, offer ways to protect yourself as things fall apart, and clarify your vision and values towards better worlds.
Schedule
A detailed schedule will be available 1-2 weeks in advance of the program. View sample schedule here.
Terms & Conditions
You may find our terms & conditions here.
Presenter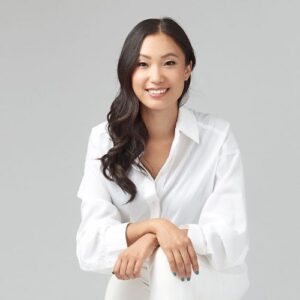 Shilbee Dhalla-Kim
Shilbee Dhalla-Kim coaches change-makers, entrepreneurs, and community builders in clarifying their passions for change. She has coached change-makers at organizations including Innoweave, Social Innovation Canada, and the United Nations Association in Canada, and has facilitated workshops for organizations such as Cossette, Accelerate Her Future, and the Kingston Economic Development Corporation.…
Learn more about Shilbee Dhalla-Kim