Transformative Powers of Social Justice
With Cicely Belle Blain and Becca Schwenk
June 21 - 25, 2023
Unravel the potential for social justice to heal and transform all spheres of life. Group connection, introspection and creative processing will instil within us deeper understandings of social justice and its powerful potential. Learn to utilize social justice as community care, and dream up ways to meaningfully apply it in relationships to work, others, and the self.
Social justice is for everyone, and can be enacted in infinite ways. When we nurture collective desire for a just world — engaging with unique ideas and shared dialogues — we build greater awareness of pathways towards effective change. This awareness allows us to effectively navigate the paths; guiding us towards a horizon of deep justice.
Through interactive methods, mindful prompts, 'aha' moments, and skill-building, activate your ability to tend to the world through social justice.
Session themes include:
Fundamentals and theories of anti-oppression
Racial justice, anti-racism and unpacking white supremacy
Fundamentals of gender, sexuality, sexism, patriarchy, queer identities and more
Language, communication and connection
Bias, allyship and solidarity
Schedule
A detailed schedule will be available 1-2 weeks in advance of the program. View sample schedule here.
Terms & Conditions
You may find our terms & conditions here.
Presenters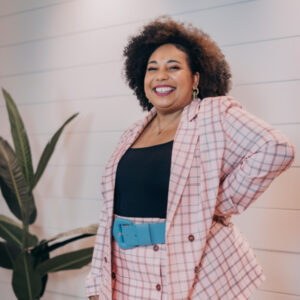 Cicely Belle Blain
Cicely Belle Blain is a Black/mixed, queer non-binary femme from London, UK now living on the lands of the Musqueam, Squamish and Tsleil-Waututh people. Their ancestry is a mix of Gambian (Wolof), Jamaican and English. Cicely Belle spent their formative years between London, the Netherlands and a small Catholic village…
Learn more about Cicely Belle Blain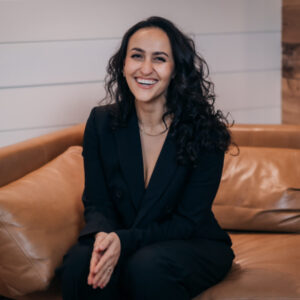 Becca Schwenk
Becca Schwenk is an innovator who thrives when applying her creativity to justice-centred work. As Bakau's former COO and first employee, she has been a key player in constructing its foundations and driving its evolution. As the Facilitation Certificate Program's creator and Director, Becca is currently kvelling (verb, present participle:…
Learn more about Becca Schwenk