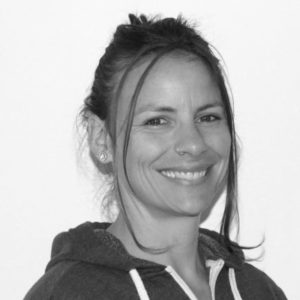 Lindsay Lynk has been a strength conditioning coach since 2011 and started her career at the Pacific Institute for Sport Excellence, where she continues to work today.
Lindsay, who has an Honors degree in Kinesiology, is a certified Strength and Conditioning Specialist and certified Exercise Physiologist. She completed an internship with the Canadian Sport Institute and has achieved her Level 1 Functional Move­ment Systems training. Lyndsay has been involved with the University of Victo­ria women's rowing team both in the areas of strength and conditioning as well as nutrition coaching.
From 2006-2010, Lindsay rowed with both the heavyweight and lightweight Canadian Na­tional Rowing Teams, making it as far as the final four in selection for the Beijing Olympics. She retired and moved to Victoria in August of 2010 where she still lives with her husband and two young children. She considers it a great privilege to be involved in the betterment of the lives of others through physical fitness.