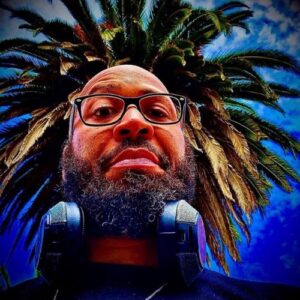 My name is Miik ("mike") Wells, and I'm a Black/Indigenous Man, Father, Brother, Son, Partner and Friend. My work is in tending to Self and Social Ecosystems by curating and conducting InnerActive learning and processing experiences.
I've cultivated my way of facilitating social learning through multiple and varying roles with individuals and groups, spanning many different identities and cultures, for over 25 years. I approached all of my work capacities with my core of heart-centered, curiosity-activating, collectively-dynamic engagement–from children's enrichment to team/community building to college leadership/mentorship to senior social activities to intergenerational gatherings.
I express through my work that by learning, processing, and practicing the depth and breadth of how we socially interact with ourselves, each other, and the other things/beings around us, we can actively and intentionally participate more effectively in cultivating our local-to-global social ecosystems to a healthier, more sustainable one for Life on Earth.