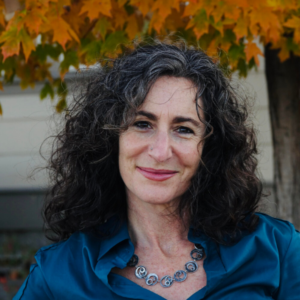 Faith Cohen, PhD is a psychologist and executive coach. With training in neuropsychology and 30 years in the clinical field, Faith has mastered the unique capacity to enable leaders to execute their visions by elegantly combining cutting edge science and courageous compassion.  She is dedicated to using her skills to develop the human capacities that are needed to navigate life in the climate era.
Dr. Cohen has spent over 30,000 hours in one-on-one sessions helping her clients rewire their brains to boost creativity and enhance resilience. Faith earned her Ph.D. in Pediatric Clinical Psychology from Tulane University in New Orleans, LA and completed her pre-doctoral internship at a long-term cognitive rehab hospital for traumatic brain injury (TBI) in Boston, MA. She went on to receive extensive training in trauma-release techniques (EMDR, Brain Spotting, Somatic Experiencing) and continued study of the neuropsychology of the developing brain, and trauma/resilience while working in private practice.
Today, she creatively applies her knowledge to shape resilient and emotionally intelligent leaders, thinkers, and innovators in this time of planetary crisis.