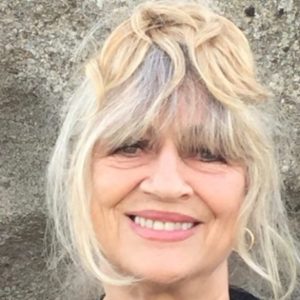 Jill Purce is a British voice teacher, Family Constellations therapist, and author who has produced groundbreaking work in the fields of music, art, and spirituality. In the 1970s Purce developed a new way of working with the voice, introducing the teaching of group overtone chanting, producing a single note whilst amplifying the vocal harmonics.
Jill pioneered the international sound healing movement through her rediscovery of ancient vocal techniques, the teaching of overtone chanting, the power of group chant, and the spiritual potential of the voice as a magical instrument for healing and meditation. She also pioneered the practice of healing family and ancestral traumas with her Healing Family and Ancestor and Resonant Family Constellations, and the activation of the mandala as a living practice with her extended Mandala Ceremonies.
She lectures and conducts workshops internationally, especially The Healing Voice, exploring diverse forms of spiritual chant and guiding non-singers and singers in their pursuit of the lost voice. She has taught the English National Opera and The English Shakespeare Company, as well as teaching in hospitals, schools, monastic communities, and businesses. In the last 20 years she pioneered her workshops, Healing the Family and Ancestors, a unique combination of Family constellations, chant and ceremony.