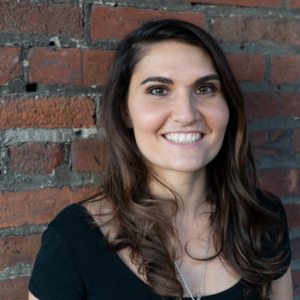 Katyanna Ryan – I discovered the practice of yoga as a teenager and never looked back. It has been an anchor for me in the teachings of wholism and nonduality. I am forever humbled by what I discover on the mat. I became interested in teaching and apprenticed my first teacher in 2006 studying hatha yoga. I moved to India shortly after and began intense study in Ashtanga Yoga philosophy, chanting, pranayama, meditation techniques and traditional Hatha with Lalit Kumar and Vinay Kumar as well as study in Ayurvedic Practices.
Inspired by Ayurveda, wellness, and movement I began to lead Ayurvedic retreats in Nicaragua for part of the year and took a position as a senior yoga instructor for the Himalaya Yoga Valley Teacher Training School in Goa and Dharamsala, India for the other part. In 2011 I moved back to Victoria, BC to embark on the study of Chinese Medicine at Pacific Rim College and my perspective on yoga became rocked with the influence of Taoism.
In 2012 I established the Brahmanda School of Yoga which would later expand into MĀ Yoga and Wellness. Since then, my fellow teachers and I have graduated hundreds of professionals in the practices of Yoga. The teacher training program has taught me so much about how to show up every day, no matter what is happening. The trainings have marked many life events for me over the last decade.
I opened the MĀ Institute of yoga in January 2020 on the whisperings of a great global shift. MĀ is a place where my inspirations of holistic medicine, yoga, sound healing, and community engagement have come together. I am inspired by our ability to change forms in unpredictable ways and the grace that practicing yoga can give us in transitions. I am passionate about providing education that empowers the student and gets them to the place where they are asking the big questions about themselves. It is an honour to be in service to the teachings of yoga. I am also a registered acupuncturist and love to work one one one in the clinical space providing an opportunity for personal shifts.