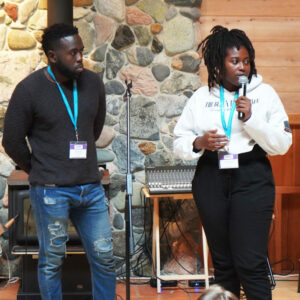 Afro Van Connect Society is a Non-Profit Organization dedicated to empowering people of African Descent through conversation, collaboration, creation & performance. We accomplish this by creating platforms and gatherings of vibrant, creative minds committed to developing authentic solutions, to increase the visibility of unserved communities. 
We offer a creative capitol platform where shared opportunities and resources are designed to support liberating education and community sustainability. We are dedicated to building a platform to celebrate our shared story through our collective accomplishments.
Black Spaces are community designed spaces, intended to unite people and organizations across Canada and the world. Our programs are created and authentically designed to serve people of African Descent, it's our intention to create both spaces and content that continue to inspire innovation, creativity and self-expression.