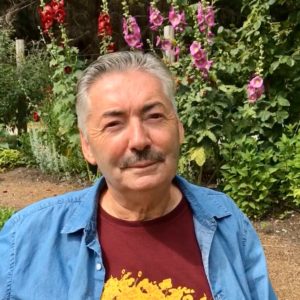 Thomas Atum O'Kane, PhD, is the founder and director of the Spiritual Guidance Wisdom School. Atum teaches the Spiritual Guidance Wisdom School core training programs with an inter-faith approach in five countries, along with multiple other courses. His vision of each individual soul having the ability to listen and respond to their particular Call of living an expanded life has been artfully taught as well as absorbed by many.
Atum has a PhD in Transpersonal Psychology and a Masters in Psychological Counseling. Atum is a graduate of the Guild for Spiritual Guidance which focuses on the Christian Mystics, the vision of Teilhard de Chardin and the Depth Psychology of Carl Jung. Atum served as Secretary General and a senior leader in the Sufi Order. He was blessed with long-term mentoring by the Sufi Master Pir Vilayat Khan, Reb. Zalman Schachter, the founder of Jewish Renewal and Spiritual Eldering, along with Frances Vaughan, one of the developers of Transpersonal Psychology. He has lead over 50 pilgrimages to Holy Sites throughout the world.
Thomas Atum O'Kane, PhD, will be hosting The Art of Spiritual Guidance on our Cortes Island Hollyhock Campus, August 23-28, 2021.
Events with Thomas Atum O'Kane, PhD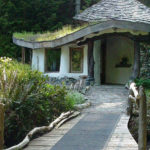 Time of Transition
July 9 - 14, 2023
Let go of your old identity and lay the groundwork for a new sense of self. Life changes are times of passion and opportunity. The tension of the "in between" time is often coloured by the sadness of letting go, the difficulty of living with uncertainty, and the anticipation of new beginnings. Hollyhock affords the ideal conditions for those in transition. The beauty and presence of nature offer a healing environment for this work and provide the opportunity to step out of the demands of daily life and become deeply present to one's Self and journey. Work with teachings from…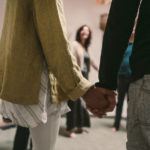 Art of Spiritual Guidance: The Reunion
July 14 - 19, 2023
Reunion – Remembrance – Renewal – Rededication Our 5 day gathering is a coming together to celebrate and honour our shared journeys in the Spiritual Guidance Community. Together we will be: Remembering, renewing, and supporting the communion of our hearths, the meeting of our souls, the sharing of our sacred stories, and the mutual appreciation of our common humanity Opening to renewal through the life affirming joy of friendship and community Nourishing ourselves with interfaith teachings and practices Awakening again to the wonder and glories of nature at Hollyhock Experiencing the revitalization of our whole being as we move playfully…