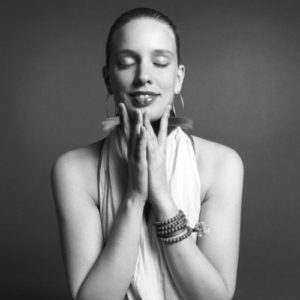 Morley is an award-winning international composer, performer and educator. From Carnegie Hall to the Nomad Women's Festival in the Sahara Desert, Morley has brought her unique blend of jazz, folk and soul to the world's stage. Be it solo with her acoustic guitar or with full band, her message is consistent and clear; love, justice and inspiration.
Awarded Songwriter of the Year from ASCAP and heralded as Emerging Artist of the Year by the New York Times, Morley has penned songs for TED Women, Acumen, V-Day, Think Global School and GOAL – South Africa. Her music has been placed on several major network television shows as well as human rights documentaries.
Morley uses music as a tool for conflict resolution and dialogue facilitation when working with youth from international conflict zones. Her original compositions have brought her before many world leaders and policy makers such as His Holiness The Dalai Lama, Nelson Mandela, and Richard Branson. She has written, collaborated, and shared the stage with such distinguished artists as Bernice Johnson Reagon, Toshi Reagon, Angélique Kidjo, and Sheryl Crow to name a few.