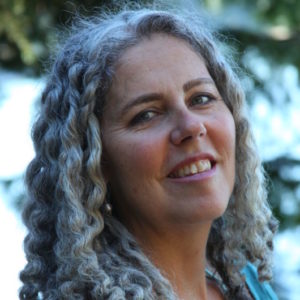 Jody Holmes, PhD, BIW, BHSP, RA/CCEP is a body based practitioner, energy healer and dynamic group process facilitator. She has had an active private practice for 8 years working with individuals, couples and groups.
Jody is on faculty and a board member of the Radical Aliveness Institute. In 2016, she cofounded Radical Aliveness Vancouver and continues to build a thriving RA community there. She is a graduate of 15 years of advanced training in Radical Aliveness with Ann Bradney, Brennan Integration Work and a variety of intensive leadership trainings. Jody is also a social change activist, visionary, gifted strategist and negotiator specializing in leadership and complex multiparty conflict resolution. She has spent the last 20 years of her life deeply engaged in the co-creation of an award winning global model for reconciliation and conservation in the Great Bear Rainforest of British Columbia with First Nations, government, environmentalists, and the forest industry.
Jody is passionate about supporting personal and planetary evolution in a way that allows space and belonging for all beings (both living and non-living) to contribute their wisdom, creativity and goodness. She is continuously in awe about the potential for conscious tension & conflict to transform relationships and expand our capacity to give our gifts fully.