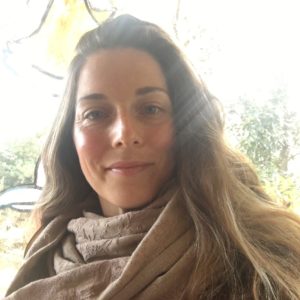 Robin Stamm has been immersed in the worlds of movement, biomechanics, and body mind consciousness for over twenty years. In 2007 her search came to an end when she met Diane Long and observed something completely different in Diane's body and teachings. She dedicated herself and her practice solely to this way of working and has since organized her life around the study and sharing of it.
Robin's work, both as a physiotherapist and yogi, proceeds with the conviction that our bodies are much wiser and more splendiferous than we realize, and that if we remain simple and curious, we will learn of the gifts that paying attention can offer us.
Robin recently moved from the east coast of Canada westward, and now calls the shores of the Salish Sea home. She resides and works in Vancouver and continues to teach this yoga all over the world.