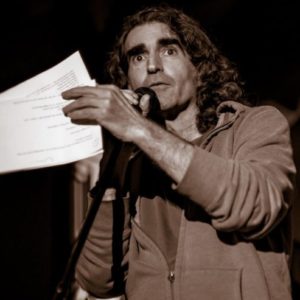 Joshua Townshend-Zellner has been involved in the theatre and film industry for over 25 years as a writer, actor and director. He is currently working on a slate of projects including:  "Notes on your Notes" – a podcast about the creative process, a book about writing and performing and a video series about unlocking your creative performances.
Joshua blends his worlds of theatre and improvisation training along with his studies in the yogic and shamanic traditions to create experience-based realities with the intent to help you tune into your authentic creative self. As a lifelong phenomenologist, Joshua facilitates an open space to explore, grow and rediscover your essence.
Joshua directed Ann Randolph's solo show, LOVELAND and has been one of her most influential teachers.