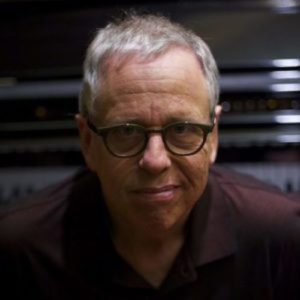 Kenny Werner is a world class pianist and composer for over 40 years. His landmark book, Effortless Mastery: Liberating The Master Musician Within, praised by Herb Alpert as "the definitive book on how to free your creative soul", has in the last 20 years become of the of the most widely read books on music and improvisation, and has helped thousands of musicians around the world unlock their talent and potential.
The New York Times has called him a "virtuoso," the Boston Phoenix has called him "an extraordinary gifted artist," and his prolific compositions and recordings have won National Endowment for the Arts grants, a Grammy Award nomination and a Guggenheim Fellowship.
Kenny has created videos, lectured worldwide, and authored many articles on how people can discover the 'master creator within' through surrendering thoughts, which are the source of all unrest. Playing and practicing from "the space" brings one into the moment and away from the difficulties of the mind. Detaching from the mind's thought habits connects one with their heart and true intellect. Spiritually, It connects one to the master creator within, to all that is; an ocean of consciousness. Then one's actions naturally benefit all other living beings and the planet in general. Those actions always create the right outcomes for one's own self. They bring the true happiness we've been looking for, perhaps everywhere but from within. "When the soul of the performer starts to vibrate, and he receives his inspiration from that vibration, the souls of the audience start to vibrate. This is the experience behind the music we all crave."
Kenny is the Artistic Director of the Berklee Effortless Mastery Institute.