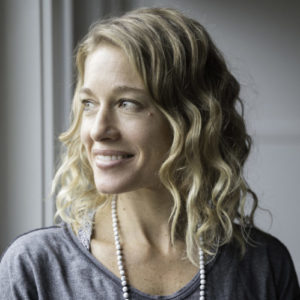 Mara Branscombe was awakened to the potency of Hatha Yoga in India twenty years ago. Teaching yoga and meditation now for over a decade, Mara's ability to hold healing space for the hearts and minds of others offers a vast landscape for transformation within.
In her classes you can expect to be challenged and awakened through unique sequencing, articulate asana, grounding meditation, and enlivening pranayama practice. In her yoga teachings, Mara weaves together her background as a dance artist, her practice in the shamanic tradition, and her twenty years of experience on her mat – naturally what arises is a fluid, earthy, full bodied practice.
Currently, Mara hosts international yoga retreats, fuses yoga and corporate leadership to executive teams, teaches professional athletes and artists, mentors yoga teachers, offers shamanic healing sessions and teaches classes/workshops in Vancouver.