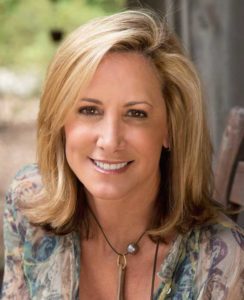 Sara Vetter is the Business Development Director of the Soul of Money Institute and is a coach, consultant, workshop leader, keynote speaker and strategist. She is also the Major Gift Fundraiser for the Pachamama Alliance.
Sara has had experience in advertising, marketing and sales with several magazines including LA Magazine and the Disney Channel. Sara has been coaching, consulting and leading workshops with SOMI Author and Founder Lynne Twist for more than seven years. She has become a key player in all the initiatives of the institute. Her leadership doubled business revenues in recent years and also significantly expanded revenue for Pachamama Alliance.
Sara is an experienced SOMI facilitator of workshops, fundraisers, journeys and retreats. She also leads several of the Pachamama Alliance Transformational Educational programs. Sara has played a leadership role with the Nobel Women's Initiative, she has co-led delegations to Dharamsala, India, the Democratic Republic of Congo, and Liberia. As the major gift fundraiser for the Pachamama Alliance, Sara has led and participated in more than 19 delegations and immersion trips to the Amazon Rainforest. She has raised millions of dollars for the Pachamama Alliance and the Nobel Women's Initiative and is a consummate fundraiser.