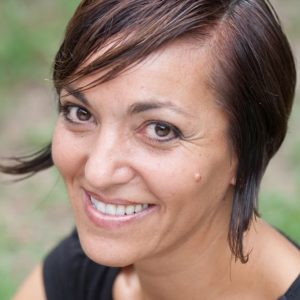 Gabriela Masala has been steeping in universal wisdom teachings, expressive arts, and energy medicine for over 20 years. Her guidance is infused with pure love and sober clarity. She is a lover of the creative process as a catalyst for evolution and transformation. She is passionate about pioneering what it means to be fully alive and serving as 'soul midwife' for the birth of new paradigms.
Gabriela is a facilitator, consultant, movement teacher, author, recording artist, song carrier and principal of Source Consulting Group. Her approach is holistic, compassionate, and integrative. Her programs catalyze breakthroughs and maximize emergent intelligence.
Gabriela holds a Masters degree in Culture and Creation Spirituality. She is author Everyday Magnificent: Practices to Activate an Unlimited Life.