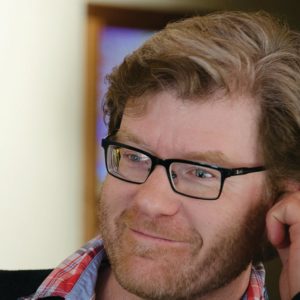 David Shkolny was born on the fringes of the Canadian Shield in Pinawa, Manitoba and grew up in Fort Saskatchewan, Alberta. He has an Associate Diploma in Fine Arts from Red Deer College and a Bachelor of Fine Arts degree from the Nova Scotia College of Art and Design (1992).
Currently maintaining a studio practice in Edmonton, Alberta, he has been teaching painting and drawing since 2001. David's artwork is in collections across Europe and North America as well as the Canada Council. Recent public commissions include the painting "Open Road" for Fort Saskatchewan City Hall as well as the pastel "Glenn's Canola" for the Kaye Edmonton Clinic.
I see the Canadian landscape as a vast canvas that begs exploration and contemplation. The best way for me to do this is to be pulled into the painting by the medium and trust the process as it is revealed to me. I continually challenge what I already know by experimenting and reflecting on various modes of expression.