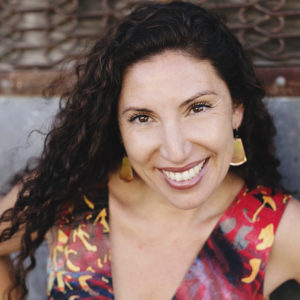 Maritza Schafer is a bilingual communications strategist and seasoned change-maker with global experience in transformational work. She has 30 years of experience in emotional development techniques, spiritual growth tools, healing, ritual, meditation, and having a whole lot of fun. She has worked with many traditions in her spiritual practice, including intuitive readings and healings, spellcasting, Reiki, shamanic work, vision quests, past lives, constellations, and the tarot.
She offers personal development curriculum, coaching, and tarot readings at Bruja Lunasol, where she also blogs about the challenges and paradox of transforming the world while living an awesome life. She also founded WiseBridge, a consulting company specializing in coaching, facilitation, and training around complex issues in the workplace: transformation, effective communications, power, privilege, diversity, equity, and inclusion. She has worked with corporations and non-profit organizations, including as Global Campaign Leader for Oceans at Greenpeace International.
Maritza is a proud witch, an activist, a consultant heading a global company on transformational practices, the happy holder of 3 passports as evidence that the nation state is a fantasy, and a hopeless music and dance addict.