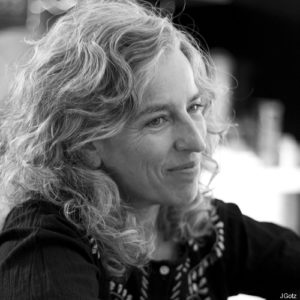 Lee Klinger Lesser studied Sensory Awareness with Charlotte Selver for 33 years. She has been leading workshops since 1976, both in English and Spanish, teaching throughout the United States, Mexico, Spain and Canada
For most of her life, Lee has been engaged in a process of social change along parallel paths: Offering classes and workshops in Sensory Awareness, practicing Zen Buddhism and working towards equity and social justice for young children and their families through the field of early childhood education. Lee has seen over and over again the gift that these practices bring to the lives of so many people across the globe that are in such great need of living with awareness, resilience, and presence.
In 2008, she added a new path to her life, co-founding the organization Veteran's Path. Veteran's Path is dedicated to reaching out to veterans to share the practices of Sensory Awareness, meditation, and mindfulness.