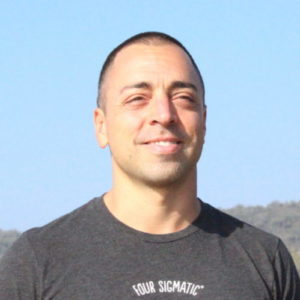 Obsessed with fitness, human performance, and athletics for as long as he can remember, Daniel Cortez began to experience health problems during college. He pursued teaching and coaching at the high school level after college for several years but found his health unraveling. Daniel's chronic health battle lasted 15 years and led him to becoming fascinated with evolutionary biology, anthropology, nutrition, and movement.
Most importantly, he found his calling to help guide others on their own health and wellness journeys. Daniel's battle with illness, combined with working for years as a teacher and earning a law degree, has allowed him to craft effective "big-picture" solutions for his clients.
During his long battle with chronic illness, Daniel gained a greater appreciation for the importance of viewing the world through the collective lens of evolutionary biology and anthropology. This understanding helps Daniel teach people how to live and move like a healthy human being. The emphasis is always on a mindful approach to the journey.
Daniel owns and operates a Health Coaching and Personal Training business and coaches a small number of clients remotely and in-person.  He currently resides in Santa Monica, CA and if he is not traveling for pleasure or work, he can be found at 34 North in Santa Monica and Standout Performance in Los Angeles, CA.
Certifications: Wim Hof Method Master Instructor, Primal Health Coach, Certified Personal Trainer, MovNat Level 2 Trainer, Functional Range Conditioning(FRCms) Mobility Specialist, Kinstretch Trainer, MWod 102 Coach, Reflexive Performance Reset(RPR) Level 2.