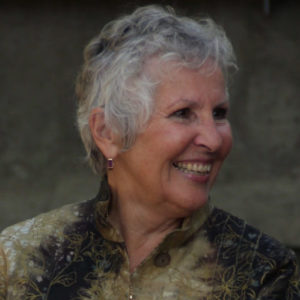 Georgia Marvin is a Senior Trainer with the International Hakomi Network. She studied with Ron Kurtz, the founder of Hakomi, for ten years until his death in 2011. Ron Kurtz named Georgia in his will as one of seven "legacy holders" of his work.
Georgia leads the Vancouver Hakomi Education Network, which offers Hakomi training, circles, and coaching in Vancouver, Powell River, and other parts of Canada. She trains in Mexico, Japan, and Norway, and contributes to the development of those training programs.
Georgia loves the Hakomi method because it blends subtle and masterful tools of psychotherapy with Buddhist principles of mindfulness and compassion to provide its students with a life-long practice of self study.
hakomieducationnetwork.org | vancouverhakomi.ca | amindfulway.ca