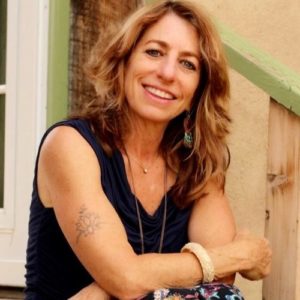 Mirabai Starr is the author of the long-anticipated memoir, Caravan of No Despair: A Memoir of Loss & Transformation. In her critically acclaimed new translations of the mystics and reflections on the unifying teachings at the heart of all spiritual paths, Mirabai uses fresh, lyrical language to help make timeless wisdom accessible to a contemporary circle of seekers.
Mirabai was an adjunct professor of Philosophy and World Religions at the University of New Mexico-Taos for 20 years.  Her emphasis has always been on making connections between the perennial teachings found at the heart of all the world's spiritual paths, in an effort to promote peace and justice.
Mirabai speaks and teaches nationally and internationally on the teachings of the mystics and contemplative practice, and the transformational power of grief and loss.