The Art of Leadership (Online)
With Michael Bell and Suzanne Hawkes
October 25 - 29, 2021
Are you committed to making a difference in the world? In social change, socially responsible business, education, politics or community service?
Learn to inspire, engage and collaborate with others in effective action to broaden the impact of your work together. Come participate in an intensive process of discovering how who you are, and how you show up, impacts the results you create and co-create with others.
This internationally acclaimed 5-day program includes training in:
Visionary leadership
Personal and social power
Self-management (managing your own state of being)
Feedback and courageous conversations
Building effective partnerships and high-performing teams
Personal ecology (self-care)
Thousands of leaders from around the world have benefitted from this unique integration of profound and practical leadership training, which blends deep inner transformation with immediate, useful application to every day work priorities.
This program is based on the signature training of Robert Gass, co-founder of the Rockwood Leadership Institute and 6 year leadership consultant to the Obama White House. Robert has offered the Art of Leadership at Hollyhock for 20 years. This year, it is being offered by the veteran multi-racial leadership team of Michael Bell and Suzanne Hawkes.
Michael and Suzanne both serve on the faculty of the Rockwood Leadership Institute, and have collaborated with Robert Gass for nearly two decades. Both believe that building awareness and understanding of power and equity, particularly racial equity, is essential for effective leadership, and this theme will be woven throughout the training.
A digital manual of materials and tools will be provided to support your ongoing leadership development. Prior to the program, you will participate in an online, 360-degree feedback assessment of your leadership.   
"What I've learned is that reconnecting with my purpose revitalizes me, allows me to move beyond the obstacles of day-to-day work at a non-profit and cultivate an inspiring vision for our alliance to work towards".
---
A special invitation from Robert Gass
Application
If you are currently in a position of leadership, you may Apply Here. Applications will be accepted until October 15th, 2021 but we encourage you to apply early as seats and scholarship funds are limited. Successful applicants will be contacted with a registration password.
Important: If you consider yourself a leader, which our colleagues at Rockwood Leadership Institute define as someone that "inspires and aligns others toward common goals", we welcome your application.

Schedule
Monday, October 25 – Friday, October 29
9:00 -12:00pm PT and 1:30 – 3:30pm PT each day
15 min breaks in each session
Virtual Gathering
For 2021, this training is being offered online. Michael and Suzanne are deeply experienced in offering both in-person and virtual trainings that are highly engaging, interactive and transformative.
This event will take place on Zoom, a video conferencing tool. You may download the application for free. You will also need a device with speakers, microphone, video, and internet connection. You may test your Zoom connection in advance. A short tutorial for Zoom etiquette will be provided at the beginning of the event.
Recordings
Live sessions will not be recorded.
Terms & Conditions
You may find our terms & conditions here.
Presenters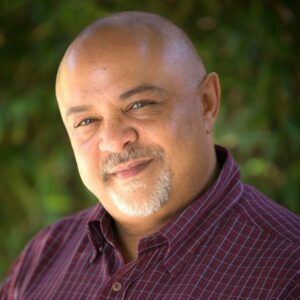 Michael Bell
Michael Bell is the president, chief executive officer and co-founder of InPartnership Consulting Inc., an organizational development and strategic change firm specializing in global cultural competence and leadership development.  He designs state-of-the-art training, leadership development programs and organizational change initiatives for foundations and progressive non-profits. He is an international consultant and executive coach with special expertise in organizational assessment, team-building and mentoring programs. He is an expert in helping organizations understanding their cultures and their need for transformational learning.  A graduate of Cornell University, Michael is also an advanced facilitator using the conflict resolution model of Powerful Non-Defensive Communication (PNDC). …
Learn more about Michael Bell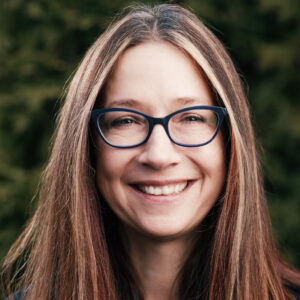 Suzanne Hawkes
Suzanne Hawkes is a management consultant, leadership trainer, and facilitator. She has supported business, non-profit, political, Indigenous and public sector clients across the US and Canada for over 20 years. Her vision: a diverse, cross-sectoral network of powerful, collaborative, service-oriented leaders working across difference to achieve transformational change.   Suzanne is a principal with Convergence Strategies, a management consulting firm based in Vancouver, BC.   She is also an instructor with Simon Fraser University, where she co-teaches with Indy Bath in the Leadership Essentials certificate program, and where she is a co-designer and instructor with SFU/Booth University's Certificate Program in Executive…
Learn more about Suzanne Hawkes